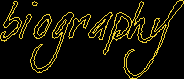 NB: this biography was last updated in 1998. I will update it as soon as I can!
Lisa Marie Presley was born on February 1, 1968. As a child, she was spoiled beyond comprehension, and was the light of her daddy Elvis's life. Being his only child, he liked to let her get her way, and she grew accustomed to such behaviour. Growing up in Graceland - Elvis Presley's now, multi million dollar estate, she found life to be one big luxury after another. Until one day, the inevitable happened... Elvis and Priscilla divorced in 1973. As all children do, Lisa Marie found it hard to deal with the breaking of her parent's marriage. She had to move away from Graceland, the place where she had been surrounded by a world of easy life, and 'tolerant' servants, to an apartment in California, with her mother and her lover, Mike Stone. Priscilla found Lisa Marie's upbringing in Graceland a mistake, and decided to raise her daughter the way normal children are raised. Lisa Marie would learn to deal with life the hard way. Lisa Marie and her daddy Elvis had always been incredibly close. He found it hard to cope without his beautiful wife and adorable daughter, and eventually turned to drugs. After getting joined custody of Lisa Marie, they were able to spend a lot more time with one another, and grew even closer. August 16, 1977, Lisa Marie wakes up at her father's house from screams of Elvis's girlfriend Ginger. As Lisa Marie enters the bathroom, she sees her father dying on the floor from a drug overdose. This experience would surely have shattered Lisa Marie and traumatised her for life (NB: This part is my opinion - If I would have seen that, I know I would be). Prescilla tried many times to lift Lisa Marie's spirits, which had by then frozen, and drifted off. The death of her daddy was haunting her, and she had many nightmares concerning his death. In 1977 Lisa Marie was enrolled in a new European-style school in Los Angeles, Lycée Francais. Her life seemed to become more and more stable, but this was interrupted when her mother became involved with a new lover, Michael Edwards. He and Lisa Marie did not get along and they would constantly fight. Priscilla and Edwards were so caught up in their romance that Lisa was totally neglected. Prescilla took Lisa Marie out of Lycée, finding her daughter's peers to be yuppies and snobs, and Lisa Marie had been struggling with her studies. Lisa was moved to the Apple School, which featured Scientology thinking. All the regular subjects were taught, but individuals progressed at their own rate, studying on their own schedule. Students at the new school noticed Lisa Marie had problems, and was a very confused and troubled individual. Lisa Marie still visited Graceland frequently on her short trips to Memphis. Graceland was the only place where Lisa Marie felt really safe. The only problem was that the estate was close to bankruptcy. By the time Lisa would inherit Graceland, there would be nothing left; no house and no money. Priscilla had no other choice than opening Graceland for the public. That way Lisa would still have Graceland when she got older and she could then do with it as she pleased. And Lisa would have all the money she'd ever need. But this didn't help Lisa when she was in her early teens. Graceland was no longer a place where she could escape from the rest of the world. Lisa's performance teacher spotted undeveloped talent in Lisa. She had a sense of rhythm and artistic expression and understanding. But Lisa didn't want to participate in those classes either. Teachers speculated that Lisa's problems with school might have been caused by a resentment towards Scientology, since it was Lisa's mother who had forced the religion upon Lisa. However, Lisa's problems went deeper than that. She was still grieving her father. One of her bedroom walls was covered with pictures of him. Her mother didn't have time for her, and she had serious problems with Michael Edwards. He had fallen in love with Lisa! He admits in his memoirs, "Priscilla, Elvis, and Me" that he desired Lisa physically. When Priscilla was away, he'd dress Lisa up in her mother's clothes and take pictures of her. He wanted to have sex with Lisa but managed to stop himself. He used to stand in Lisa's bedroom at night when she was asleep, just staring at her. After Priscilla and Michael Edwards soon broke up, and he finally moved out. All Lisa Marie will say about Edwards today is, "That man ... was sick." Lisa Marie started taking drugs at school. At the young age of fourteen years old she had adopted Elvis's way of escaping reality. Lisa was taken in by a new group of friends: Heavy Metalers. Lisa dropped out of school, she constantly had fights with her mother and she was out partying every night. Lisa had turned into a rebellious degenerate. Lisa Marie had her first serious boyfriend at the age of sixteen. When they had been dating for three years, he lured Lisa into a park where a photographer was waiting. Suddenly Lisa found pictures of their private day alone in a magazine. He had sold them to the press. Vulnerable and wounded, Lisa's drug problems and wildness increased. Prescilla noticed the signs of her daughter's additions, and confronted Lisa Marie: "We'd already been through a drug situation with Elvis, and I never thought she'd do it. There'd be times when she'd be in a kind of fog or her eyes would be dilated and I'd started suspecting something was wrong."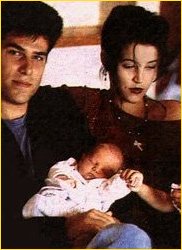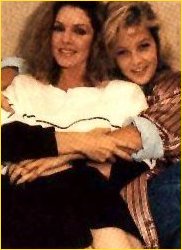 Priscilla placed Lisa Marie in a Scientology facility in Los Angeles called the Celebrity Center in hopes that it would help rid Lisa Marie of her drug addiction. The center housed members in small apartments, and Lisa Marie stayed in one during her time there. When Lisa first moved in at the Celebrity Center, she kept up with her old friends. Although Lisa wasn't supposed to have anyone in her apartment, she frequently partied with her friends there, disregarding the rules of the center. When Priscilla got hold of what was going on she was outraged. Lisa Marie knew that her mother was right. She had been partying for three days, during which she had kept herself wired by cocain. She decided to end the party, get some sleep and lead a normal life. Lisa flushed the coke down the toilet. Lisa had not before integrated into the group of other youths at the Celebrity Center. Now, to their surprise, they found that Lisa was friendly and a "nice girl." Lisa got a new group of friends and for the first time she brought her friends home and showed them the mementos of her father. Soon Lisa Marie started hanging out with the members of a band called D-BAT. The friendship she had with one of the members, Danny Keough, the bass-player, eventually turned into something more. They had much in common, and once they began dating, Lisa Marie finally had a normal life. Priscilla began to involve Lisa Marie with the estate, explaining to her how the business was run. After Michael Edwards had left, Priscilla started seeing a Brazilian screenwriter, Marco Garibaldi. Priscilla gave birth to Lisa Marie's half-brother, Navarone, and Lisa Marie loved helping her mother take care of him. Lisa Marie fell pregnant with her first child to Danny, and after breaking the news to her mother, Priscilla was shocked, and didn't think Lisa was ready for it, but Lisa projected an image of total happiness and deep commitment to her unborn child. Lisa Marie and Danny married, and in May 1989, Lisa Marie gave birth to Elvis' first grandchild, Danielle. Four years later, in 1993, she gave birth to her second child - a son - Benjamin. Five years into her marriage to Danny, Lisa Marie filed for divorce. It had been rumoured that Lisa Marie and Danny had been separated for several months and Lisa had started dating famous super-star, Michael Jackson. Lisa Marie and Michael had much in common, and fell in love.In May 1994, Lisa Marie and Michael were married in the Dominican Republic. In a statement to the public, Lisa Marie said: "I am very much in love with Michael. I dedicate my life to being his wife. I understand and support him. We both look forward raising a family and living happy, healthy lives together." Priscilla's comment was: "They are in love and you can't fight it." The couple honeymooned briefly in Budapest, Hungary, where Michael produced a promotional trailer for his HIStory album. Unfortunately, Lisa Marie's second marriage was not going well, and in January 1996, Lisa Marie filed for divorce once again. Lisa Marie moved away from Michael, and stayed with her two children at her California home. After the divorce she worked as a model in Paris. While modeling for designers such as Versace, she was rumoured to have attempted suicide, apparently trying to mutilate herself with a sharp object in her bathroom, and allegations of Lisa Marie fighting bulimia after her concerned mother found out that Lisa Marie was only 42kg had also broken out. Eventually, she reconciled with Danny, and spent time with him and their children, holidaying often outside of the US. At the 20th anniversary concert of Elvis' death, she for the first time let the world hear her sing in a duet with her father. She sang 'Don't Cry Daddy', and blew away the crowd with her phenomenal talent. Lisa Marie was offered a record contract by famous composer-producer David Foster. Although, she said she would think about it. Recently, it had been alleged numorous times, that Michael, he ex-husband, and been having an affair and was secretly having a sexual relationship with Lisa Marie. The pair had been spotted many times together, holding hands, kissing and laughing like school kids. No statements were made concerning these 'appearances' by both Michael's camp, and Lisa Marie's. Overall, Lisa Marie, finally seems happy, and stable, and enjoying life with her children, and new friends (including many of ex-husband Michael's family). Fans around the world wish her well, and her family support her all the way. Elvis Presley's only child, has gotten her life back on track, and this year, had taken over the EPE.